About Apple Valley Vision
The leading provider of quality vision care products and personalized optometric services in Payson.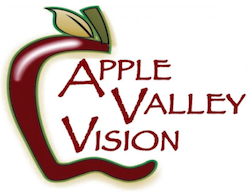 Since 2004, Apple Valley Vision has been the leader and preferred provider of quality vision care products and personalized optometric services to our patients in Payson and the surrounding areas. Our experienced doctors and staff offer comprehensive vision examinations and specialize in the diagnosis and treatment of a wide array of eye diseases, conditions, and problems.
In our mission to provide the best eye care services possible, our doctor uses only the most advanced, state-of-the-art diagnostic technology and eye care products available. We are committed to educating our patients and providing personalized eye care services to the people of Payson. At Apple Valley Vision, you will find eye care professionals who genuinely care about your health and are dedicated to providing exceptional personal service to everyone who walks through our door.
Apple Valley Vision is delighted to announce we have moved to a new location with the space and features to provide even better patient care. The addition of several new machines including: an OCT machine that will allow us to take accurate, comprehensive scans of the inside of the eye (think MRI for the eyeball- a must for diabetic patients), the Optos California Retinal Imaging machine that takes ultra wide-angle digital images of the back of the eyes, a Diopsys machine that performs in-office electrophysiological eye tests (think EKG for the eye), and many more. We've expanded our optical for a bigger selection of frames and sunglasses. And our updated lab can oftentimes provide same day service and delivery, depending on your prescription.
Schedule an appointment with Dr. Brian Rowley at our Payson optometrist office and give your vision the level of care and attention it deserves.