Got Symptoms? You are Not Alone
The demands of the digital age mean that our eyes are working harder than ever, leading people to suffer debilitating symptoms, such as:
Chronic Headaches
Neck & Shoulder Pain
Eye Strain
Eye Fatigue
Dry Eye Sensation
Motion Sickness
Reading Difficulty
Studies have shown that, for 57% of the population, eye misalignment could be the culprit.
See if you are a good candidate by filling out this symptom survey!
New Studies are showing that Neurolenses can significantly improve reading speed!
Where Neurology & Lenses Combine
Today's eyes work hard. In work and leisure, busy people are using their near vision more than ever, especially with digital devices. When focusing up close, the disparity between comfortable vision and required vision can cause painful symptoms. Neurolenses can be customized for every patient – any or no prescription and any type of frame. This special eyeglass lens reduces the symptoms of hardworking eyes.
It's not news to anyone that your eyes are directly connected to your brain, feeding it the crucial information you need to navigate, read, and watch the things you love! However, some conditions exist that can affect your ability to enjoy things that are close-up.
Neurolenses are a special type of lens designed to help alleviate these problems so you can enjoy your vision to the fullest. If you believe that Neurolenses are right for you, please book an appointment with our team today!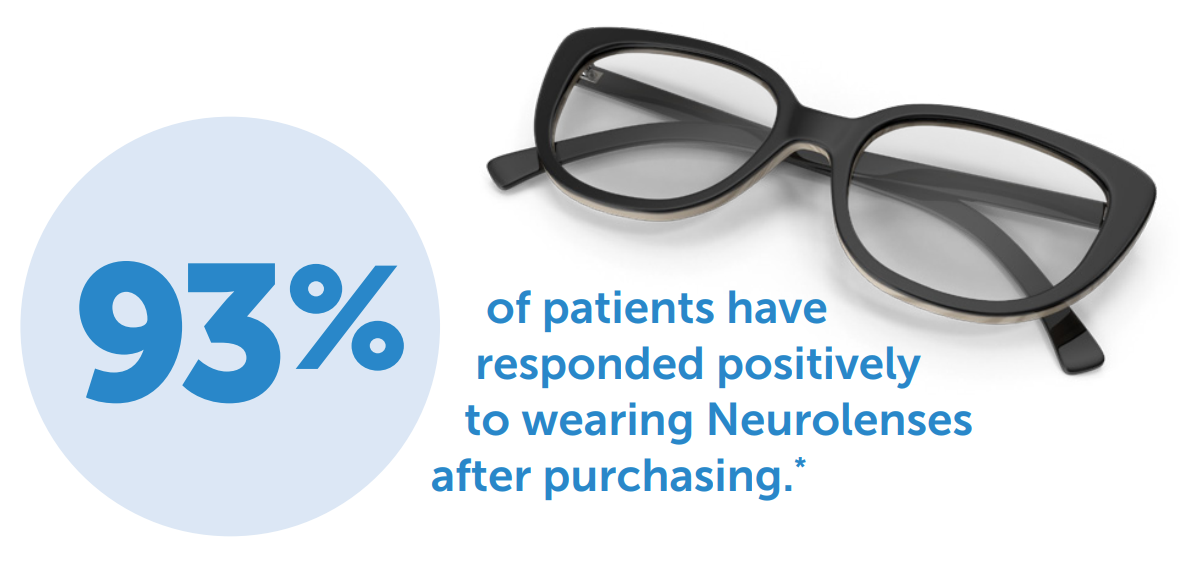 ---