This outdoor tournament was created to enhance our community's celebration of Payson Onion Days.  Our hope is to provide citizens of all ages, with something they will anticipate and look forward to every year.  All profits from this event go directly to the expansion of the "Power of Vision Student Scholarship" program. We invite you to join with us in making this a longstanding tradition!
Full team registration for 3 or up to 4 players. Liability Waiver and release form are included and must be signed in order to compete.
For questions or additional information, you can contact us.
---
What:
There are separate categories planned for the 3 on 3 tournament: 
Boys and Girls: 3rd – 4th, 5th – 6th, 7th, 8th, 9th – 10th, and 11th – 12th grade divisions. 
Men's Open Class: 18 yrs.+
Men's 6 and foot (no one under 6′ on the team): 18+ any age
Men's Senior class: 38 and over.
All participants will receive an exclusively designed tournament t-shirt along with a cinch sack bag that includes a water bottle, and other prizes.  Medals will be awarded to the team members of the 1st, 2nd, and 3rd place teams.  Also, 1st place winners in each category will receive a "tournament CHAMPION" t-shirt.
In the 3-point competition, we have 5 categories scheduled:  Boys and Girls divisions include:
3rd – 8th grade; and 9th – 12th grades.  Men's category is age 18 and older. The contest will be held at the beginning of each round of tournament.
Where:
Tentatively: the event will be held at the Payson Junior High School Tennis Courts.  The address is: 1025 South Highway 198 – Payson.  
We encourage all teams to register with the online link listed above.  If you would prefer, you can print off the signup sheet by Clicking Here, and either bring it in to our Apple Valley Vision at 539 South 100 West Payson; or either: fax (801) 465-9238 or email to applevalleyvision@hotmail.com instead.
When:
Boys and Girls 3rd – 8th grade: Friday, August 31st @ 4:00 PM
Boys and Girls 9th – 12th grades: Saturday September 1st @ 8:30 AM
All Men's Open Divisions: Saturday September 1st @ 4:00 PM
Rules of Play:
Refer to the 3 on 3 Tournament Rules Sheet for all rules of play.
Individuals who wish are welcome to play up in any older classification except for the Men's Senior Division.
Any individual can play on more than 1 team, if it is not in the same grade classification. "Multiple entry fees would apply."
If a female would like to play on a male team, that is acceptable.
Entry Fees:
3 on 3 Team entry fees:
3rd – 12th grade teams: $60.00 per team
Adult Teams: $100.00 per team
3-point Contest Entry Fee:
All Players: $10.00 per person
We recommend these fees be paid through the mobile app Venmo (AVVPowerofVision), Cash, or Check. We no longer accept paypal.
All profits go to the Power of vision scholarship program.
A signed Liability Waiver is required for all participants in the tournament and 3 Point Shootout. This can be found in the team registration form. If you need a paper version of the waiver, Click Here.
 If you have any other questions, please contact us.
---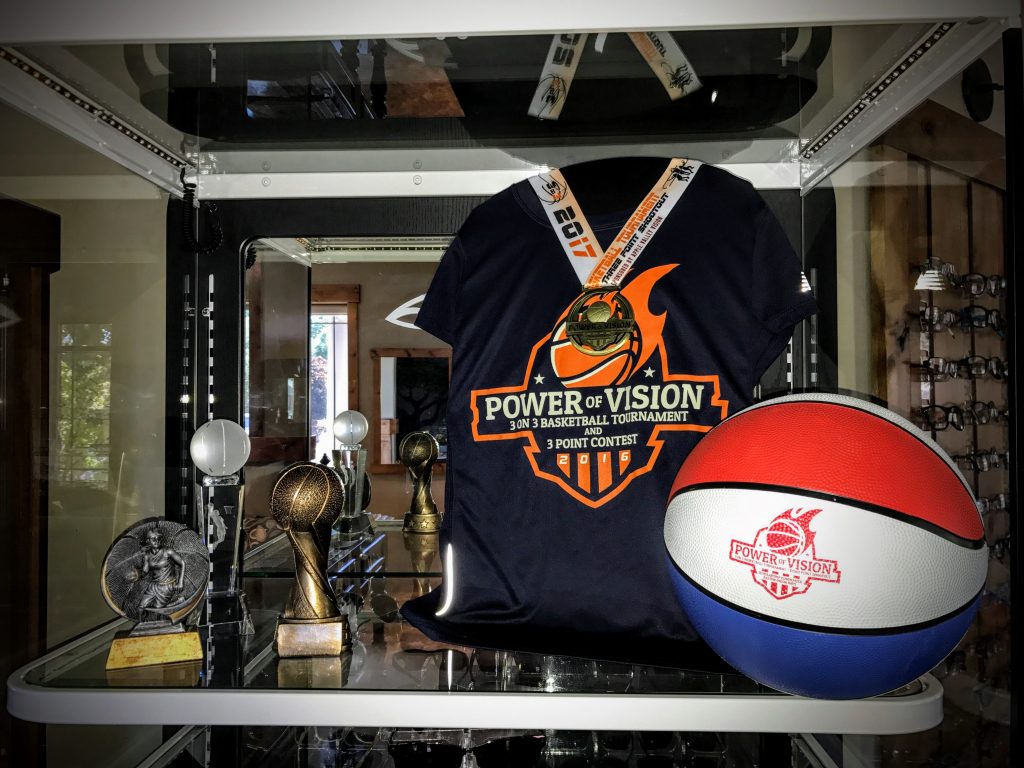 Trophies and Custom Medals for Tournament Winners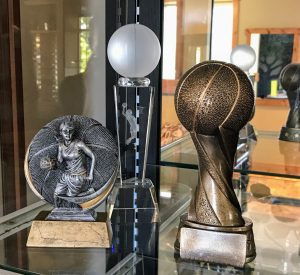 Special Custom Trophies for 3 Point Contest Winners
Tournament featured in the Daily Herald! Click Here to Read More!